Proving that his new "NXT Legends" contract is really as flexible as the rumors make it sound, Ring of Honor just broke the news that Samoa Joe will be appearing on their June 20 show in New York, called
Aftershock.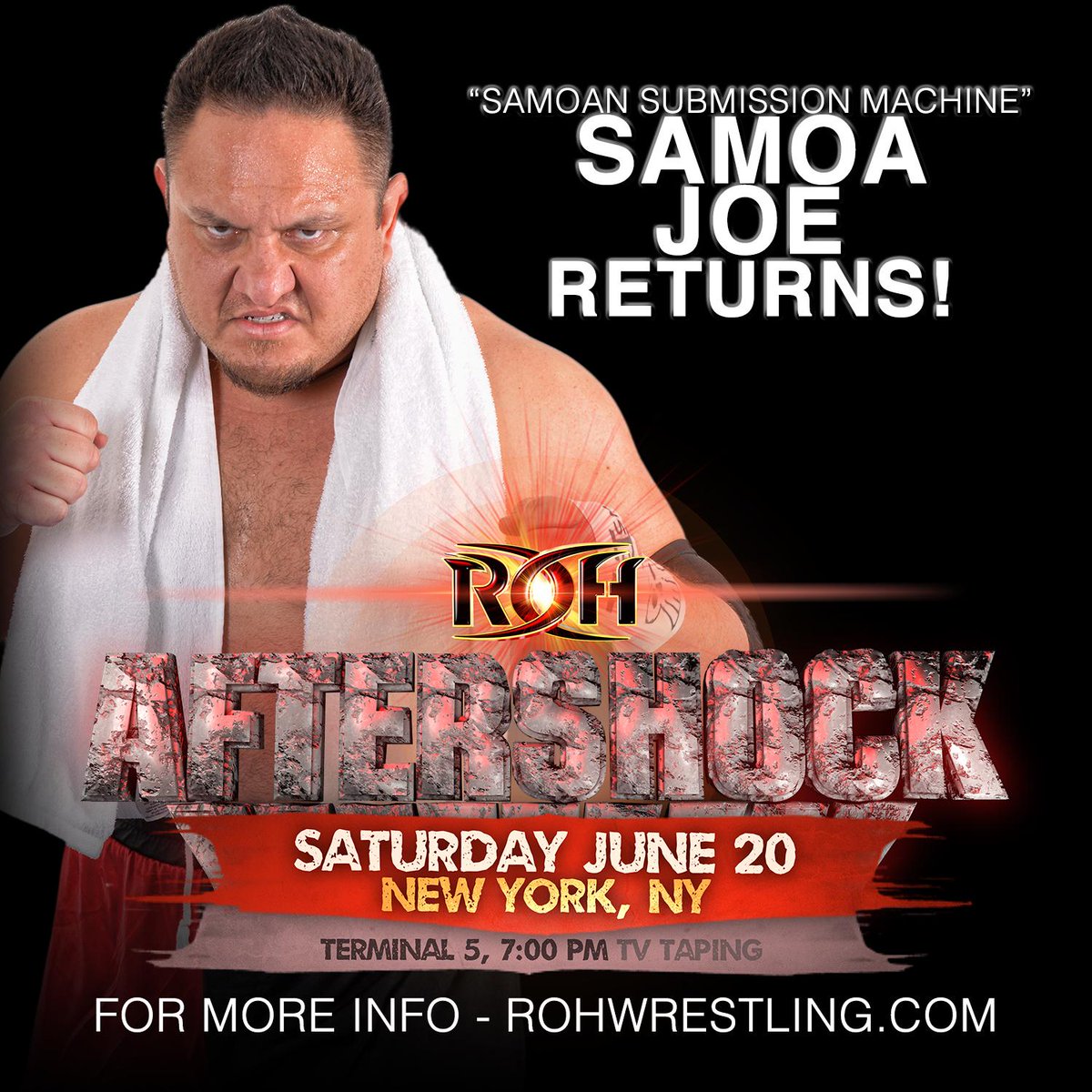 This big news comes at the heels of a pretty brief run with the company earlier this year, right after he left TNA. That quick stay prompted rumors of a falling out between Joe and ROH. As of this time, neither Joe nor ROH has yet revealed who he will face. Meanwhile, Joe tweeted the following after the ROH announcement:
I warned you 2015 was going to be wild and unpredictable.

— Samoa Joe (@SamoaJoe) May 26, 2015
Do yourself a favor, put away your preconceived notions of how you think business is done and understand we are re-writing the book

— Samoa Joe (@SamoaJoe) May 26, 2015
This development is going to be very, very interesting. Could it be possible that Joe will be involved in separate storylines on both NXT and ROH? Will it be confusing for fans, especially those who aren't aware of Joe's agreement with the WWE? We're not sure what's happening yet, but one thing might be for certain: Joe's changing the game right now.
What do you think about this news? Do you approve of Joe's NXT contract? Do you think he should be exclusive? Let us know!
Photos from WhatCulture and ROH