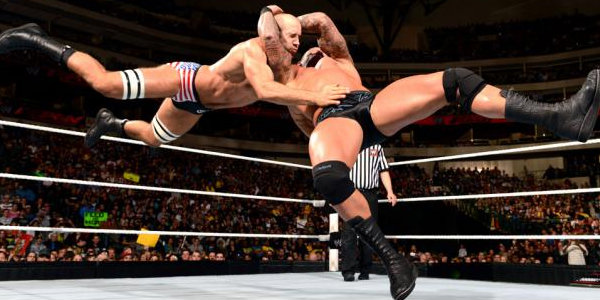 Our apologies as our usual #FinisherFriday correspondent Lynch Imbat is too indisposed to do his weekly awesome finisher roundup. But there's only one finish you should pay attention to this week:
Yep, the catapult RKO from this Monday's
RAW
. It's a refreshing innovation on the alley-oop cutter that we haven't seen since the Dudley Boyz/Team 3D started doing the 3D. See the similarity:
It's so awesome that even John Cena can't help but mark out in the corner. Seriously, we can watch this forever.
Now we kind of want to see a Randy Orton/Cesaro tag team just so we can see this on the regular.
What was your favorite finish this week? Let us know in the comments!