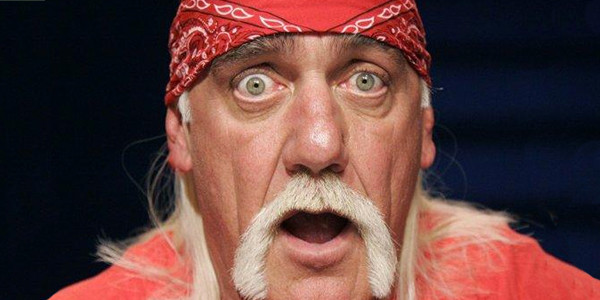 We don't know what's going on, but WWE is attempting to flash a neuralyzer to our faces on everything Hulk Hogan.
Hogan's profile was removed from the WWE Alumni page on WWE.com, all Hogan merchandise was pulled from WWEShop, and poor old Curtis Axel wasn't even spared.
— Razor Cabrone (@RazorCabrone) July 24, 2015
UPDATE:
He's also apparently gone from
Tough Enough
:
Screenshot from Pro Wrestling Network Facebook page
We don't know the full story yet, and anything you hear online, whether it's about an audio recording of
Hogan reportedly using the N-word liberally
or related to
his Gawker case involving his sex tape
, is merely gossip and conjecture at this point. Stay tuned, and we'll have more on this story as it develops.
UPDATE x2:
Oh, it's looking real, real bad.
The National enquirer and RadarOnline.com just released the tapes, which were of Hogan talking to Heather Clem; former wife of Bubba the Love Sponge. He admits to having more than a few misgivings about his daughter Brooke dating an African-American, and... it's worse than we thought. He even admits that he's a racist.
Check out most of the transcript here at
this link
.
WWE has already released an official statement on the issue, saying they celebrate everyone of every background.
UPDATE x3:
The Hulkster apologizes (via
People.com
)
"Eight years ago I used offensive language during a conversation. It was unacceptable for me to have used that offensive language; there is no excuse for it; and I apologize for having done it.

This is not who I am. I believe very strongly that every person in the world is important and should not be treated differently based on race, gender, orientation, religious beliefs or otherwise. I am disappointed with myself that I used language that is offensive and inconsistent with my own beliefs."
UPDATE x4:
Could Gawker be behind the leak?
The Hulkster's lawyer, David Houston,
confirmed to FOX411
that the taped conversation happened in 2006, and was part of a sealed deposition in Hogan's ongoing $100-million dollar lawsuit against Gawker.com over the 2012 sex tape they leaked.
And in true Hogan fashion, Houston had some big words to say on the issue:
"I have my suspicions, as you can imagine. If I can find out it is Gawker who leaked the transcripts, we will bury them.
[Hulk Hogan] is not a racist. His history defines him as something different."
*****
We'll provide you further updates as we receive them.
Photo from WWE