We have an official cover for
WWE 2K16
, and you probably didn't see this coming.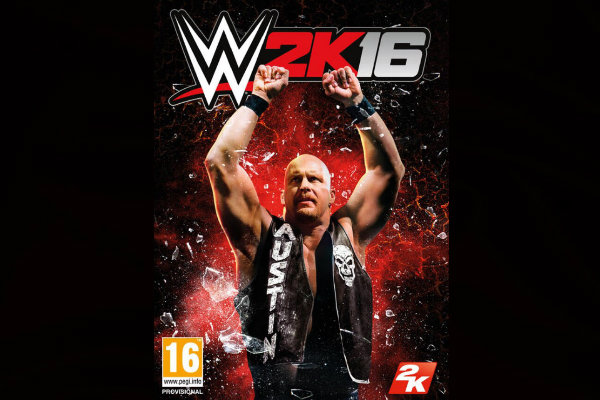 It's the Texas Rattlesnake, the Working Man himself, Stone Cold Steve Austin in a concept that's reminiscent of Michael Jordan appearing on NBA 2K11's cover.
The reason why Steve Austin is the cover might be because they are indeed giving him the Jordan treatment in the game, with a Stone Cold mode that'll take you through his biggest matches and most memorable moments. It might also be to fuel some speculation for Austin's possible involvement at WrestleMania Star, the same way Warrior and Sting were used to provide momentum for their respective WrestleMania appearances.
"I've had the privilege of working with 2K to support the WWE 2K franchise, and now I'm absolutely honored to serve as the WWE 2K16 cover Superstar," said Austin. "No disrespect to the previous and extremely deserving WWE 2K cover Superstars—Dwayne 'The Rock' Johnson and John Cena—but it's about time the franchise raised some hell with yours truly on the cover. I look forward to injecting a dose of 'Texas Rattlesnake' into this year's game and overall campaign."
We think the cover should've gone to someone current and buzzworthy, but we can see how the company's pushing for all possible sales by putting someone as iconic as Stone Cold on its cover. Let's hope the game is worthy of all the hype.
UPDATE: Here's the official video announcement, where it's revealed that STONE COLD KEPT THE SMOKING SKULL CHAMPIONSHIP BURIED SOMEWHERE IN THE MIDDLE OF WHAT IS PROBABLY THE BROKEN SKULL RANCH:
What do you think? Does Stone Cold deserve the cover? Who did you want to see on it? Let us know in the comments!