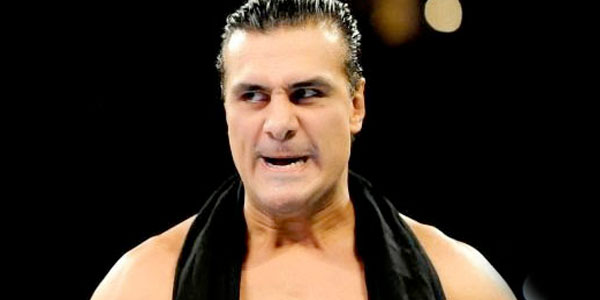 Good morning, everyone! Welcome to the Grapevine, and for those who need to catch up, here's today's round-up of the (technically unconfirmed) dirt and rumors from the cartoon world of pro wrestling that you may have missed from the day before.
Looks like
we were right about one major thing for RAW today
, so it's probably all downhill from here:
Dolph Ziggler is not at RAW today. He's out to sell his Pillmanized throat, but one should also consider his conflicting contract status. (Source: PWInsider)
We say: It's probably no big deal—if your larynx got crushed, they wouldn't put you on TV, so why be there? We really doubt it has anything to do with his contract, but we could be wrong.
Alberto El Patron no-showed a charity show in Texas. AEP could not be contacted for 24 hours by Lone Star Wrestling, the promotion in which he was scheduled to appear this weekend, raising some concern over his whereabouts. However, word going around is that he's fine at home, although it doesn't explain why he no-showed the event.
We say: Well, at least he's fine. While we hope that it's nothing like a Benoit, this does seem odd for the guy. There must be a perfectly reasonable explanation for this.
Stardust is backstage at RAW and will be wrestling tonight. No word what he'll be doing, or whether he's still feuding with Stephen Amell. Check it out:

— Stardust (@StardustWWE) July 13, 2015
We say: So far, so good.

What would you want Stardust to do tonight? Let us know in the comments!

Photo from WhatCulture