The Grapevine (7/15/15): What We Now Know About Dolph Ziggler and Alberto El Patron's Where...abouts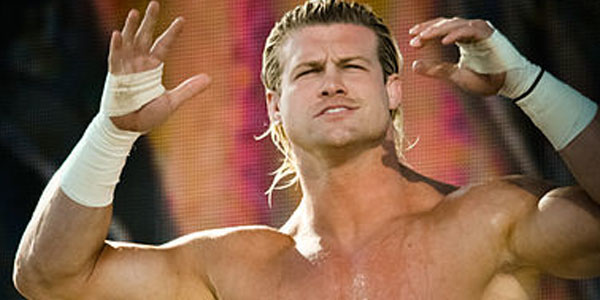 Good morning, everyone! Welcome to the Grapevine, and for those who need to catch up, here's today's round-up of the (technically unconfirmed) dirt and rumors from the cartoon world of pro wrestling that you may have missed from the day before.
We have some updates on our missing persons case from yesterday!
Dolph Ziggler was written from TV for the time being to shoot a new movie. Sources have actually reportedly confirmed that Dolph has been signed to a new contract, but he's off TV now to shoot a new WWE Studios movie called 6:42, a 12 Rounds-type of deal where he will be playing a cop. (Source: PWInsider)
We say: That... is actually a pretty awesome turnaround for Dolph. This might be the type of thing he was talking about when he said he wanted opportunities to do new things outside of wrestling, so we're glad he's getting the chance. Let's hope his acting chops are as good as his wrestling.
Alberto El Patron has already explained why he no-showed a charity event this past weekend, but Lone Star Wrestling is choosing to keep it a private matter at this time. No word at all on any speculations.
We say: If the promotion is withholding the information for now, then there must be some gravity to the reason. Let's hope it's nothing serious.
The stable of Naomi, Tamina, and Sasha Banks will apparently be called Team BAD. That's in capitals because it stands for Best at Dominating.
We say: Bruh. I mean, bruh. Really?
What do you think? Would you be excited for Dolph's new movie? What should the stable be called? Let us know what you think in the comments!

Photo from WWE