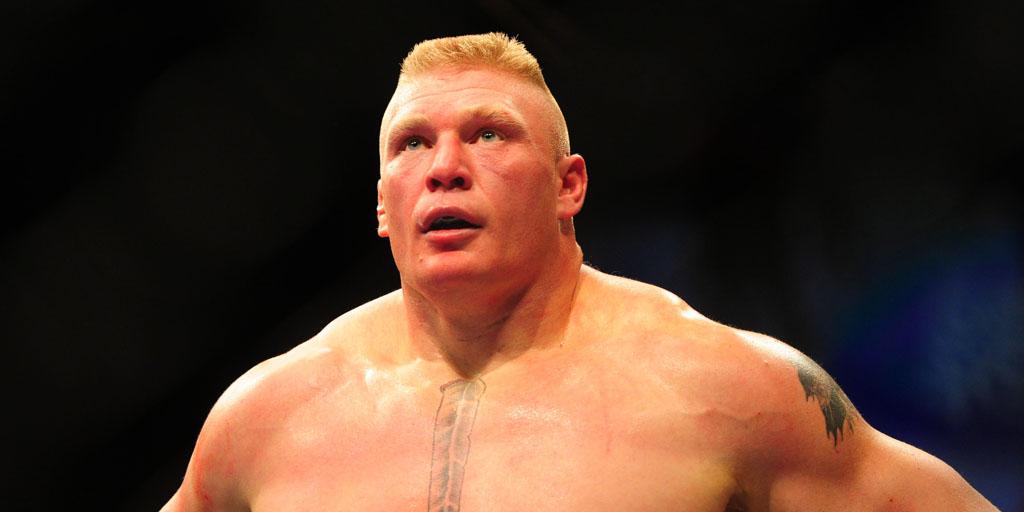 Good morning, everyone! It's your daily Grapevine, and for those who need to catch up, here's today's round-up of the (technically unconfirmed) dirt and rumors from the cartoon world of pro wrestling that you may have missed from the day before.
Some interesting pieces of news heading into WWE's Tokyo show tomorrow:
Brock Lesnar is going to Tokyo to visit retired Japanese legend Masa Saito. Yes, the Saito behind the Saito suplex. This is the main reason why Brock is scheduled on the Tokyo card, and he'll be visiting with fellow amateur and retired pro wrestler Brad Rheingans. Paul Heyman is not going on the tour.
As of now, Dolph Ziggler has not yet signed a new WWE contract. We've reported on how he claimed he wasn't re-signing if he didn't get a push, then claiming he signed a new contract, then backtracked on those claims and said he was still thinking about it. This isn't anything new, really, but he did already get a new offer a few weeks back. People backstage believe he will re-sign.
We say: This might be the hottest budding free agent story in the free agent season. At this point, some of us would like to see him go just to see the status quo shaken up (if it will be shaken up).
As reported, Kurt Angle's tumor isn't a huge deal. It was discovered back in 2012 to be benign, but was recently acting up and blocking a nerve in his arm, leading to some muscle atrophy. The procedure isn't major, and Kurt should be back in three weeks.
We say: That's good, but if it was discovered three years ago, why didn't they just get rid of it? Did it really have to come to this?
Bobby Roode will be competing for GFW. It should be noted that Roode is still under contract to TNA, so it further pushes the obvious, obvious theory that GFW and TNA will be working together.
We say: That throws a bit of doubt on all the other TNA releases, giving conspiracy theorists some more fodder. TNA's talent exodus now just means they're likely to be working the invasion angle as some sort of shoot. Maybe. This is getting messy.
What do you think of the whole TNA-GFW angle? Do you want to see Lesnar go to Japan just to squash Kofi? Let us know in the comments!

Photo from Scoopnest