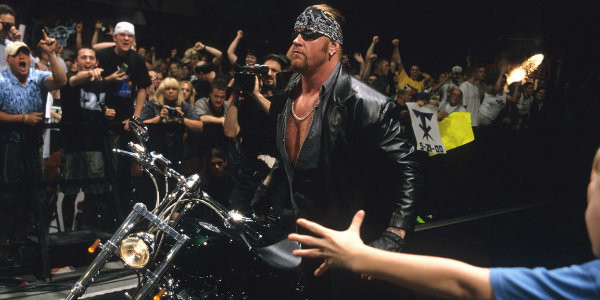 This week on #TST, we celebrate Taker's heel turn (it's a heel turn; good guys don't kick you in the balls) by remembering the last time he was a bad guy...
...which was over 10 years ago. Taker is apparently the ultimate face. But other than Pepperidge Farm, Smark Henry also remembers.
Here was his awesome Jim Johnston theme from those Bikertaker days (because fuck Limp Bizkit and Kid Rock):
We at the Smark Henry offices love the slow blues rock and the slightly-hokey vocals. However, we don't think we could ever get behind the line "badasses are always kicking assholes' ass."
Um, what?
What do you think? What was your favorite Undertaker persona? Let us know!