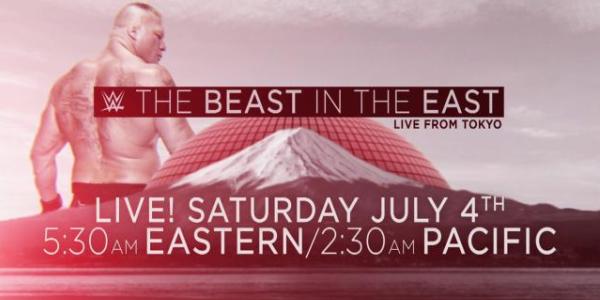 If you're wondering where you can catch the live WWE Network special from Tokyo on Saturday, we've got you covered.
Instead of trying to watch the event on
illegal
shaky WWE Network streams you find by running a quick Google search, Skinny Mike's Sports Bar in Bonifacio Global City
will be airing the event this Saturday
, 5:30 pm our time. Yes, Manila time. Now Americans will feel the pain we feel just trying to wake up early enough to catch
WrestleMania
from the very beginning.
What should one expect from this show?
Don't expect a PPV.
The Tokyo show is actually just a big house show they decided to air on the Network because of the above-average house show card they've put together for it.
We assume Finn Balor vs. Kevin Owens for the NXT Championship will main event the show, followed by the still-amusing Brock Lesnar vs. Kofi Kingston matchup a step below it on the card.
Chris Jericho is also scheduled to be there to face Neville in what should be an exciting match, and the Divas Championship is also on the line between Naomi, Paige, and champion Nikki Bella. Don't expect any title switches to happen—but since this will be broadcast, there is a slightly higher chance it could occur. I just wouldn't hold my breath if I were you.
Other matches on the card include John Cena and Dolph Ziggler vs. Kane and King Barrett, Lucha Dragons vs. the rest of the New Day, and Cesaro vs. Diego. If any of that seems baffling to you, that's because it's traditional house show booking, where TV storylines are typically eschewed in favor of matchups that sound great on paper.
***
It costs nothing to get inside Skinny Mike's to watch the show, but we heard all local beers will be a flat P50 that night. We're not gonna force you to do anything because it's your life, but if you're a bit of a cheapskate thrifty person, it would be great if you could be a sport and buy at least one beer.
Skinny Mike's Sports Bar is located at 32nd St. cor. Justice Drive, BGC. It's right beside the big Wilcon Home Depot. Will we see you there? We sure hope so!