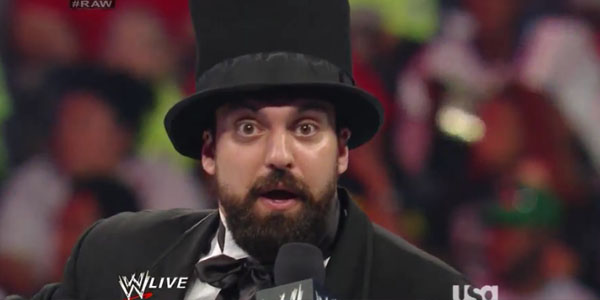 In celebration of #SandowAppreciationDay, we at Smark Henry present to you two versions of his inspiring, enlightening entrance theme songs.
There is of course, the classical "Hallelujah", which would conjure up images of the man's more glorious days as The Intellectual Saviour of The Unwashed Masses. You might just feel smarter after listening to it!
And then there is this epic of a rock mix. CFO$ delivers a mix that he could use after Sandow's run with as one half of The Meta Powers, and has yet to use on TV. The remix may remind you of Muse's epic rock stylings, which has to get you pumped.
We appreciate you, Sandow! May you return to singles relevance and show the world how awesome you truly are.
You're welcome!
Photo from WWE