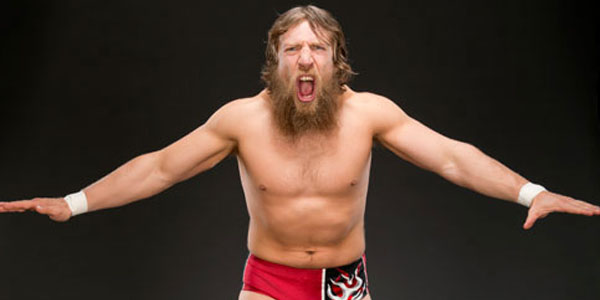 It might not be the smart thing to do, Daniel Bryan begrudgingly admits.
In an
interview with IGN
yesterday to promote the upcoming
WWE 2K16
, the popular (yet perenially-injured) former WWE World Heavyweight Champion discussed about his health and how long it'll be until he returns to the ring.
As a lot of us already know, his current status is baffling:
"One neurologist who specializes in concussions - who was the neurologist for the Super Bowl last year - cleared me with no limitations. All my testing came back excellent. But the WWE's medical doctor is skeptical, because of my history of concussions and that sort of thing. So they will not clear me.
So now, we have two doctors: one saying no, one saying yes. They're going to send me to a third doctor at some point in the near future and that doctor will decide my fate."
And if that third doctor recommends Bryan stop wrestling, he feels he has no choice but to go with it, for his sake, as well as of those who love him. This is despite his backup plans of wrestling in the indies again or working in a promotion in Mexico, such as CMLL.
"The WWE doctor Joe Maroon [is] amazing and highly respected in the concussion field, and if they send me to a third neurologist who's also highly respected in the concussion field and they say literally no...well, then is it really smart to go against two doctors? I get all fired up...and then I'm like, maybe that's not the best thing for me and my family going forward."
But if worse comes to worst, Bryan wouldn't say "no!" to a new on-camera role, much like he did for the most recent season of
Tough Enough.
"I think I would really enjoy be a commentator," he told us. "One of the hard things for me though would be being around it without actually doing it. I mean, I would be under contract still, so it would be one of those things where I would do whatever they tell me; I'm a good employee! But it's one of those things where it's hard for me...the idea of being around it and seeing people do it and not being able to do it."
We here at Smark Henry are wishing the best for Bryan, and that includes stepping away from the ring if doctors determine his health has become too fragile. It's going to be sad if/when Bryan retires, but loving him also means wanting the best for him—even if what's best for him isn't what we all want.
Power of Positivity, everyone!
Photo from WWE