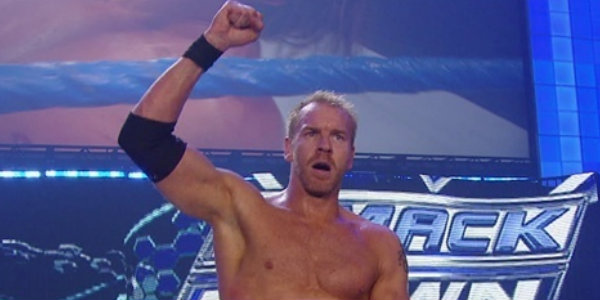 In what is the confirmation of one of our worst wrestling fears (and something we already figured was true), Christian is officially retired from competition in the WWE.
As the company does with most "quiet" retirements,
Christian's WWE.com profile
was silently moved to the WWE Alumni section. If you think this is just mere speculation stemming from some website housekeeping, here's what it says on his write-up:
His reign ended on Raw 1,000, and Christian was out of action for nearly a year with a shoulder injury. He returned in June 2013, once again poised to win the World Heavyweight Championship. Although he never regain the title, he solidified his legacy and left active competition still at the top of his game.
This doesn't necessarily mean that Christian is done with the company in an official capacity; he just isn't wrestling anymore. Ever since 2011, he hasn't had an in-ring stint longer than six months; his last match was in March of 2014, right before
Wrestlemania XXX
. He was supposed to be involved in the event, challenging Big E for the Intercontinental Championship, until he suffered a minor concussion.
Christian was a former two-time World Heavyweight Champion, a two-time NWA World Heavyweight Champion, a two-time ECW Champion, a nine-time WWE Tag Team Champion, a four-time WWE Intercontinental Champion, a WWE Triple Crown
and
Grand Slam champion, as well as a WWE Light Heavyweight Champion, WWE European Champion, and WWE Hardcore Champion. He's definitely a lock for a future Hall of Fame class.
It's funny, because WWE already put out a career retrospective some two years ago:
But if you'd like to see what we at the Offices feel is his biggest career moment:
And, of course, the time he won the oldest pro wrestling championship in the world:
Godspeed, Cap, and thanks for all the memories!
Now, it's your turn—you tell us what your favorite Christian moments are!

Photo from WWE