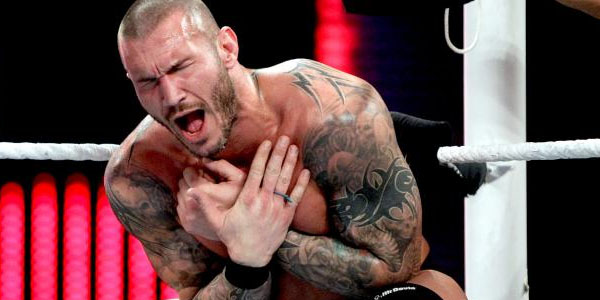 Good morning, everyone! Welcome to the Grapevine, where we round up the (technically unconfirmed) rumors from the wild world of pro wrestling that you may have missed over the evening.
We have an update on missing wrestlers:
Yesterday we were wondering where Randy Orton was, and it turns out he suffered a shoulder injury. There is no word on how long he will be out, as he will be getting an MRI soon to find out how severe it is. Dean Ambrose and Randy Orton vs. Luke Harper and Braun Strowman has been pulled from the Hell in a Cell kickoff and replaced with Dolph Ziggler, Cesaro, and Neville vs. Rusev, Sheamus, and King Barrett. (Source: PWInsider, WON)
We say: That... is highly unfortunate. It seems like a lot of plans were shuffled at the last minute because of it, and the show has suffered. Let's see how everything turns out Sunday and after that.
Luke Harper was also not on RAW due to personal reasons. Erick Rowan suddenly returned yesterday to very little fanfare, and Harper is also not booked on SmackDown. (Source: PWInsider)
We say: With all the speculation that he may be taking heat for a photo Chris Jericho posted of wrestlers breaking kayfabe and wearing Luke Harper t-shirts, this comes as a bit of a relief. We just hope it isn't some red herring press release to hide some actual heat that would make the company look bad.
Ric Flair and the Undertaker were booked on last weekend's WWE tour of Mexico due to heat with local promoters. How it works down in Mexico (and overseas, we're guessing) is that the WWE sells the tour to promoters, who will try to make money on ticket sales, hoping that local fans would buy in on what the WWE is bringing. The WWE didn't have any huge names or top Mexican stars on the tour, forcing the promoters to pull all support for it until they brought along someone big. (Source: WrestlingInc)
We say: Well, if you didn't condone the racism backstage and let go of El Patron, you wouldn't be having this problem at all, now would you, WWE?
What do you think? Are you excited for Hell in a Cell at all after all this? Let us know what you think in the comments!

Photo from WWE